SKILLQUBE© offers a wide array of patient monitor/defibrillator options designed to support different named medical device manufacturers available in the market (Stryker, Zoll, Weinmann and Schiller), a geriatric version is also available for purchase.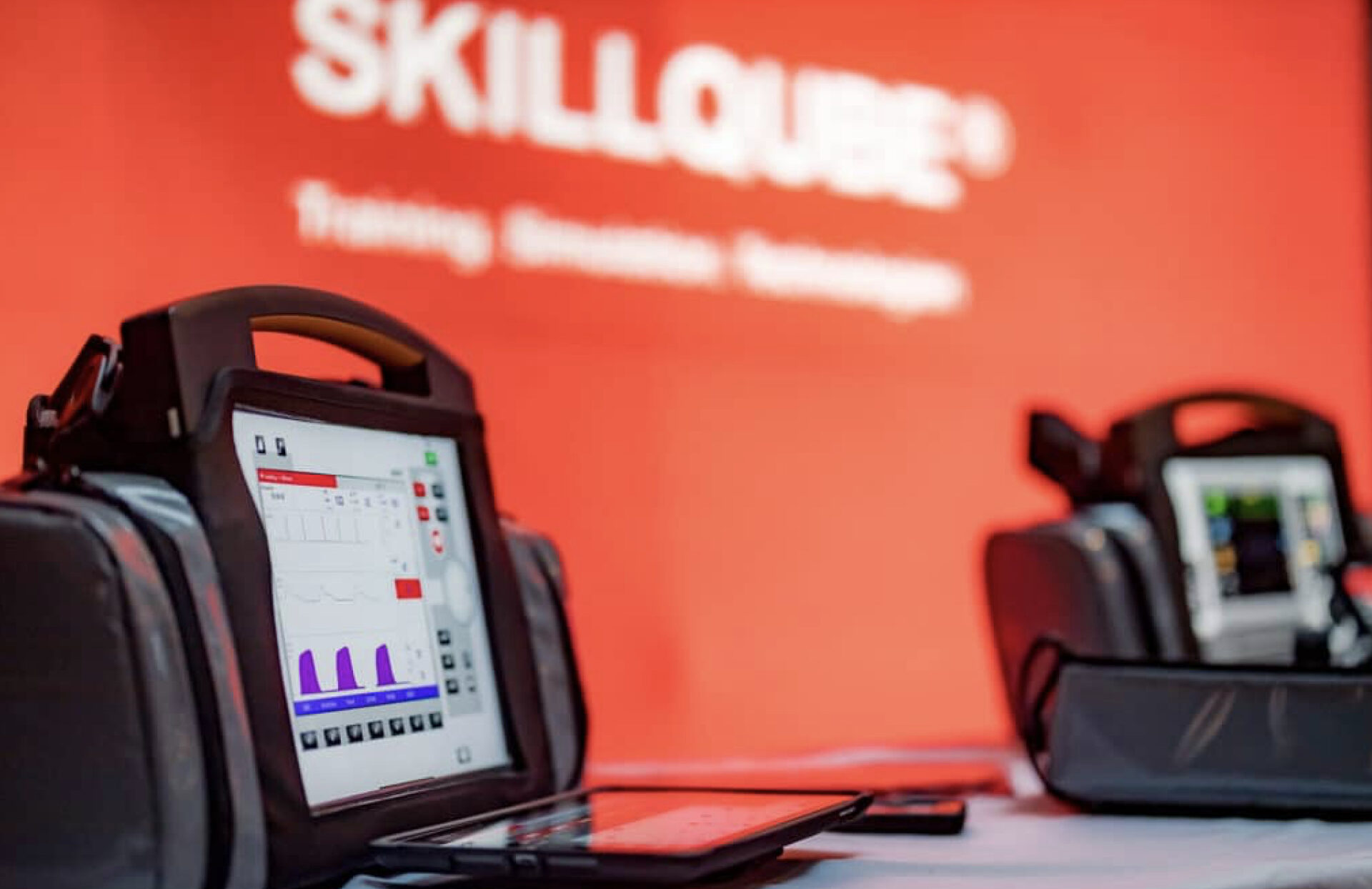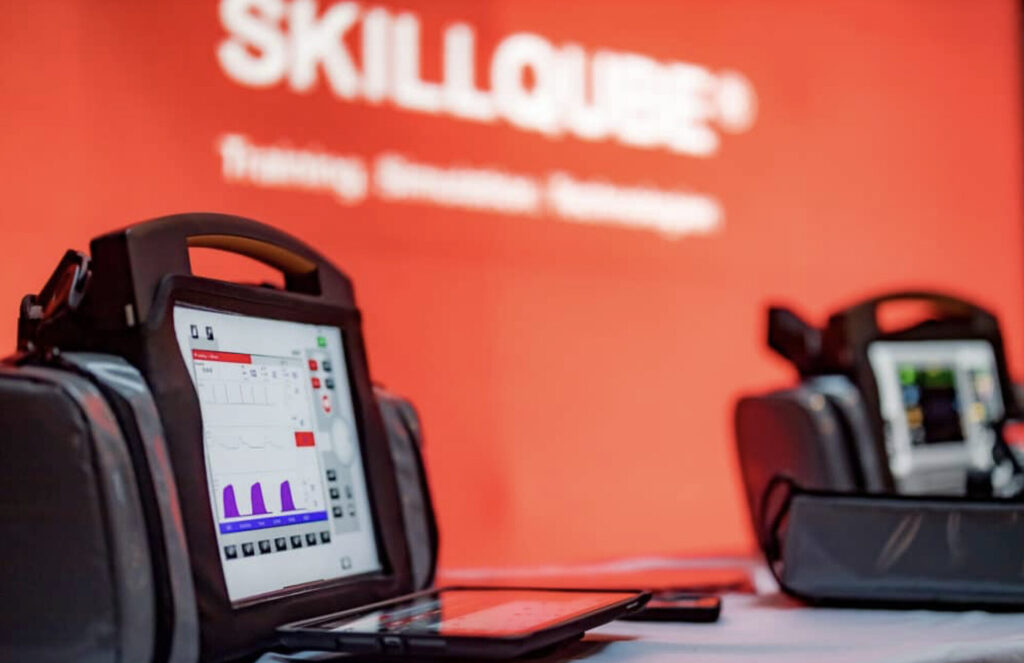 Representing The World's Best ECG Monitors
● Made from trainers for trainers. SKILLQUBE is one of Europe's leading AHA Training Centers and uses all their experience for the best possible product.
● Monitor skins work and sound like the original device.
● qubeCLOUD scenario editor, browser-based, organizational, and device management
● qubeCPR Feedback Sensor with accurate measurements. No special manikin is needed.
● qubeASSESSMENT for a better simulation experience for students and instructors.
● innovative ventilator simulators with monitor interface for a seamless integration.
● Multilingual system architecture. Available languages: German, English, French, Spanish, Norwegian, Italian, Russian, Hebrew, Japanese.
Each skin/interface represents the various pieces of software used in patient monitors:
● qube15 – LIFEPAK 15-STRYKER
● qubeX – X-Series – ZOLL
● qube3 – Corpuls3 simulation
● qube3T – Corpuls3 simulation
● qube7 – DEFIGARD Touch 7 – Schiller
● qubeZERO (Generic)
● qube20e (LIFEPAK 20e)
● qubeR (Zoll R-Series)
● qubeMC (MEDUCORE – WEINMANN)
Choose Between Two Sizes of Patient Monitor
LITE
Price dependant on iPad size
Adult & paediatric cable sets

2 x iPad (10.2") with covers
PLUS
Price dependant on iPad size
Adult & paediatric cable sets

+1 OEM skin (choose from qubeSERIES list)
PRO
Price dependant on iPad size
Adult & paediatric cable sets

1 x Instructor iPad (10.2" or 12.9")

2 x Assessor iPads (10.2" or 12.9") "We perceive the Skillqube as a high-end product at a competiive price."
– Carl R. Christiansen, Assistant Professor
"The feedback we are getting since using the qubeSERIES simulators is awesome, they love it."
– Shane Crook – Manager Education & Training
"We are very happy with Skillqube. It is super easy to understand for the students and has a great benefit on the courses."
– Kristoffer Overli Anderson – Faculty Lecturer
Get Your Copy of the Skillqube Brochure
Learn more about Skillqube and the different options/packages available by downloading the brochure.
Simply fill in a few quick details on the form provided to get instant access to your free copy.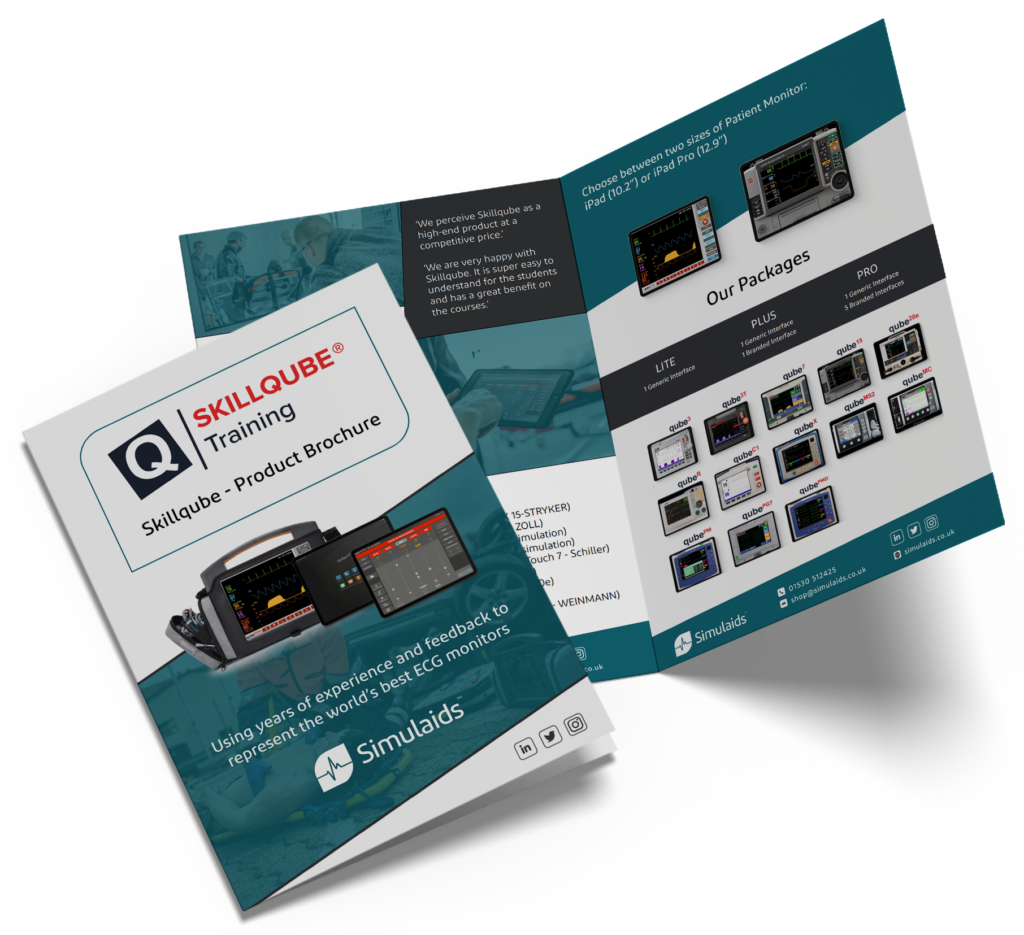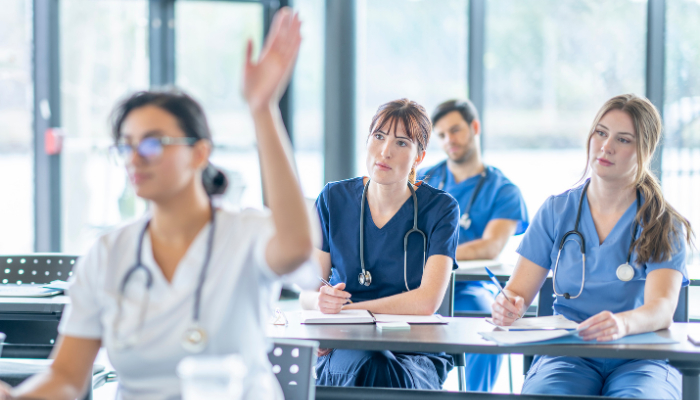 Skillqube is one of the products in our T Level Health range, a selection of our products which can be purchased specifically to deliver the T level Health course and meet the required specification effectively. Skillqube is a great option for allowing learners to get a feel of the patient monitors that are seen in hospitals and other medical settings. The instructor pads offer real-time feedback allowing learners to constantly improve.
Click the button below to learn more about the T Level Health qualification and how Simulaids can help, as well as our products that support the delivery of the course.
Schedule Your Skillqube Demo Today
Get hands on with Skillqube by booking a demo today. Whether it's on-site at your location or at our cutting-edge simulation suite in Leicestershire, immerse yourself in this range of simulated patient monitors.
Don't miss out and select a convenient time and date from the calendar link provided. Just enter a few swift details to get your slot today.