Cultivate Lifelike Learning With a Complete Simulation Suite
Crafting Simulation Suites for Lifelike Training
There is a growing demand in the healthcare education sector for simulation suites. Simulation suites are essentially replica hospital wards or medical rooms for education and training purposes. They are most commonly seen in universities across the country, especially university hospitals and those with medical schools.
Due to the introduction of the T Level Health course, sixth forms and colleges are also building simulation suites to provide and immersive, realistic experience for their students.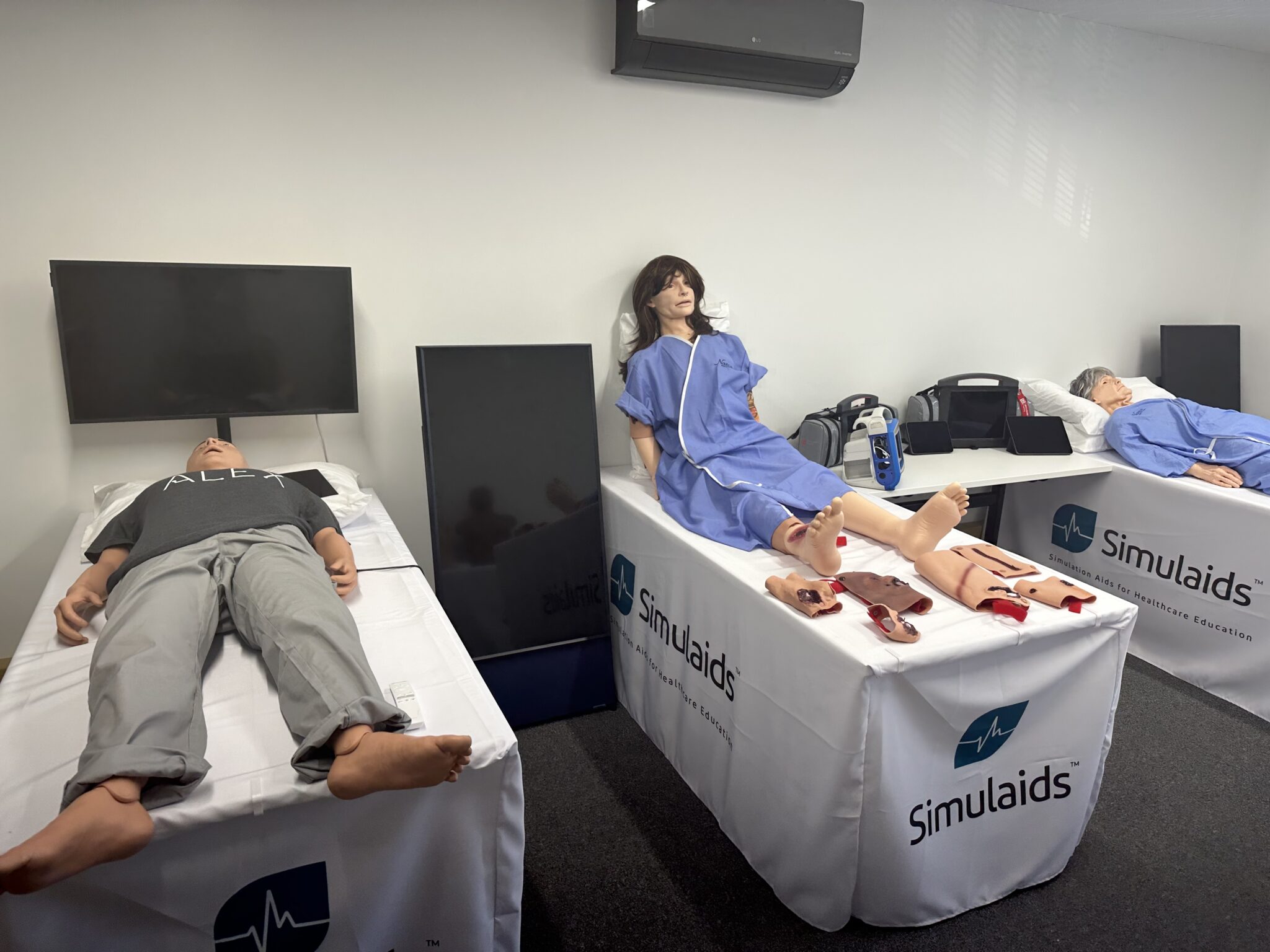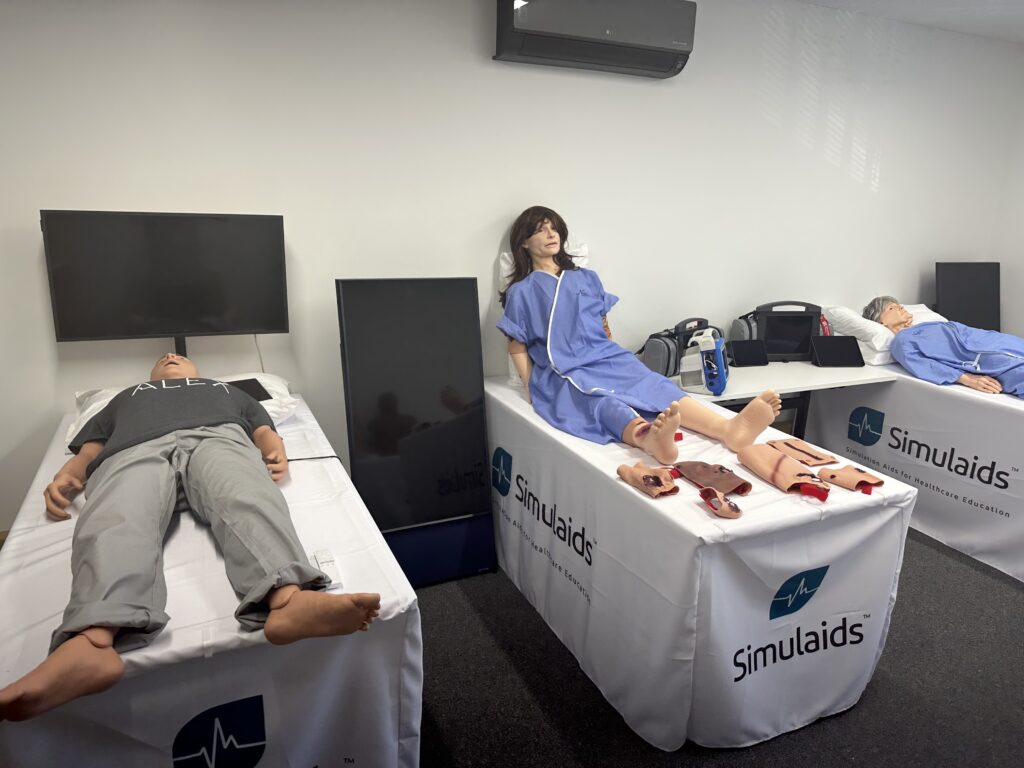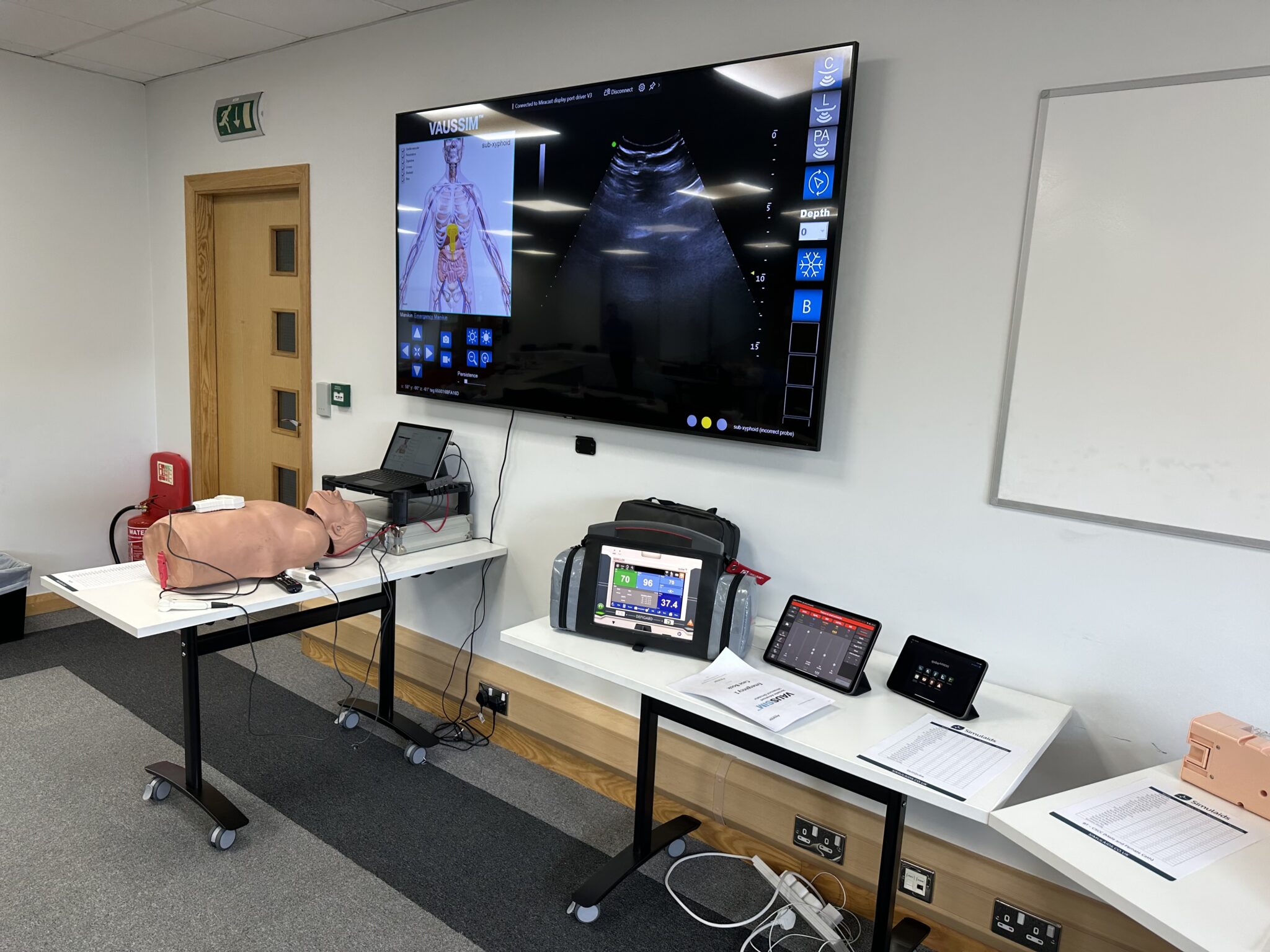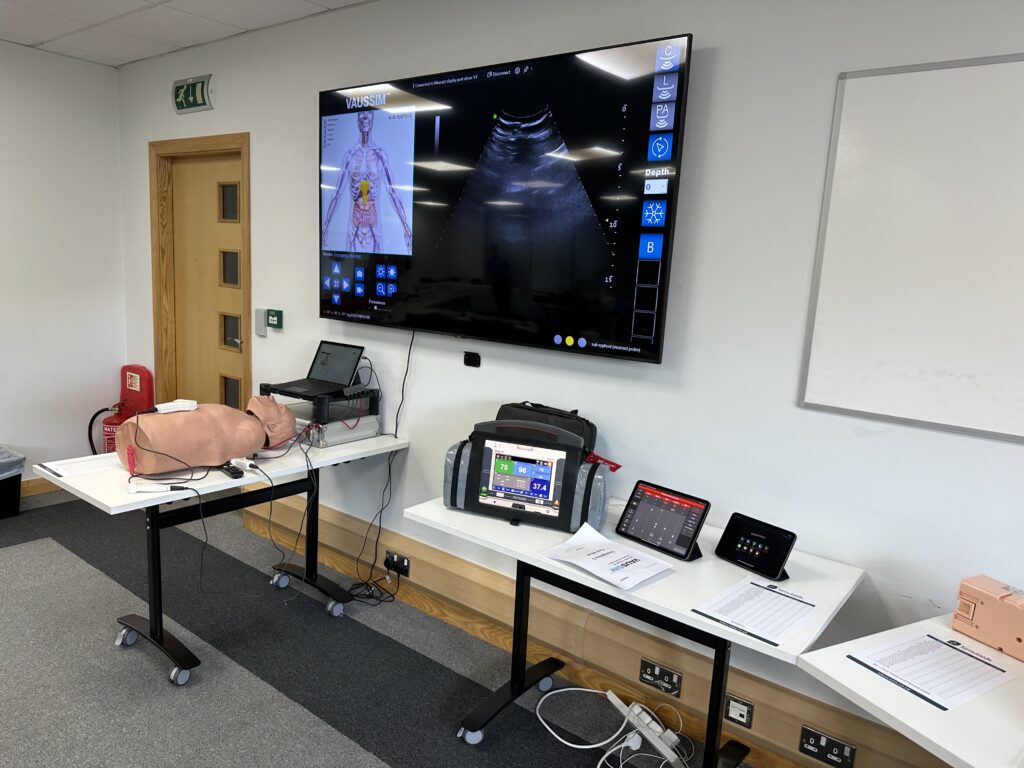 What Makes an Effective Sim Suite?
Realism and immersion
Versatility
High-quality equipment
Integration with technology
Feedback and assessment tools
Safety measures
Customisable options
Accessibility
Debriefing space
Interactivity 
How We Can Help
Simulaids are a leading UK distributor for medical simulation devices, including the equipment you need to complete your simulation suite. We have been supporting medical education professionals for over 20 years, as well as providing products that are great investments in terms of quality and value for money. Even better, we will price match any genuine quotes that you receive from elsewhere.
Complete Your Sim Suite With The Following:
Simulaids provide a range of products dedicated to simulation suites, that are both practical and innovative as well as enhancing the realism and interactivity of your sim room. We are best known for our selection of high-quality manikins and simulation training aids such as the ALEX responsive manikin, perfect for simulation suites due to his responsive and communication features. However, we also provide a range of equipment aside from trainers and manikins, including hospital beds and simulated headwalls to transform your room into a mock hospital ward.
What is a simulation suite, and how does it benefit medical education?

A simulation suite is a controlled environment designed to replicate real-world healthcare scenarios for training and education. It benefits medical education by providing a safe and realistic environment for learners to practice clinical skills, improve decision-making, and enhance teamwork without risk to patients.
What types of simulation suite products do you offer?

We offer a wide range of simulation suite products, including high-fidelity manikins, hospital beds, medical equipment, task trainers, and more. These products can be customised to meet your specific training needs.
How can I customise a simulation suite to match my institution's requirements?

You can choose from a variety of manikins, equipment, room layouts, and scenarios to create a simulation suite that aligns with your institution's training objectives and space constraints.
Do you offer training and support for instructors and staff using your simulation suite products?

We are not qualified to deliver training, however, we do offer support before, during and after the creation of your sim suite. Simulaids have been providing support to healthcare professionals for over 20 years.
What safety measures are in place to ensure the well-being of learners during simulations?

Our simulation suite products incorporate safety features such as emergency stop buttons, CPR feedback systems, and infection control measures to ensure a safe learning environment for all participants.
How can I request a quote or schedule a demonstration of your simulation suite products?

Contact us today to request a quote on any of the above products. You can also book a demo on any of our in-stock items here.
Where can I find additional resources and educational content related to medical simulation and simulation suites?

We offer a library of resources, including insights articles, product brochures and more on our website to help you stay informed about the latest trends and best practices in medical simulation.
Download The Simulation Suite Brochure
Download Simulation Suite Supplies For Lifelike Training, our brochure designed to help you with the completion of your sim suite.
Take a look at the sim suite products we offer, and feel free to request a quote on anything you like the look of.
Simply fill in a few quick details and get instant access to your free copy!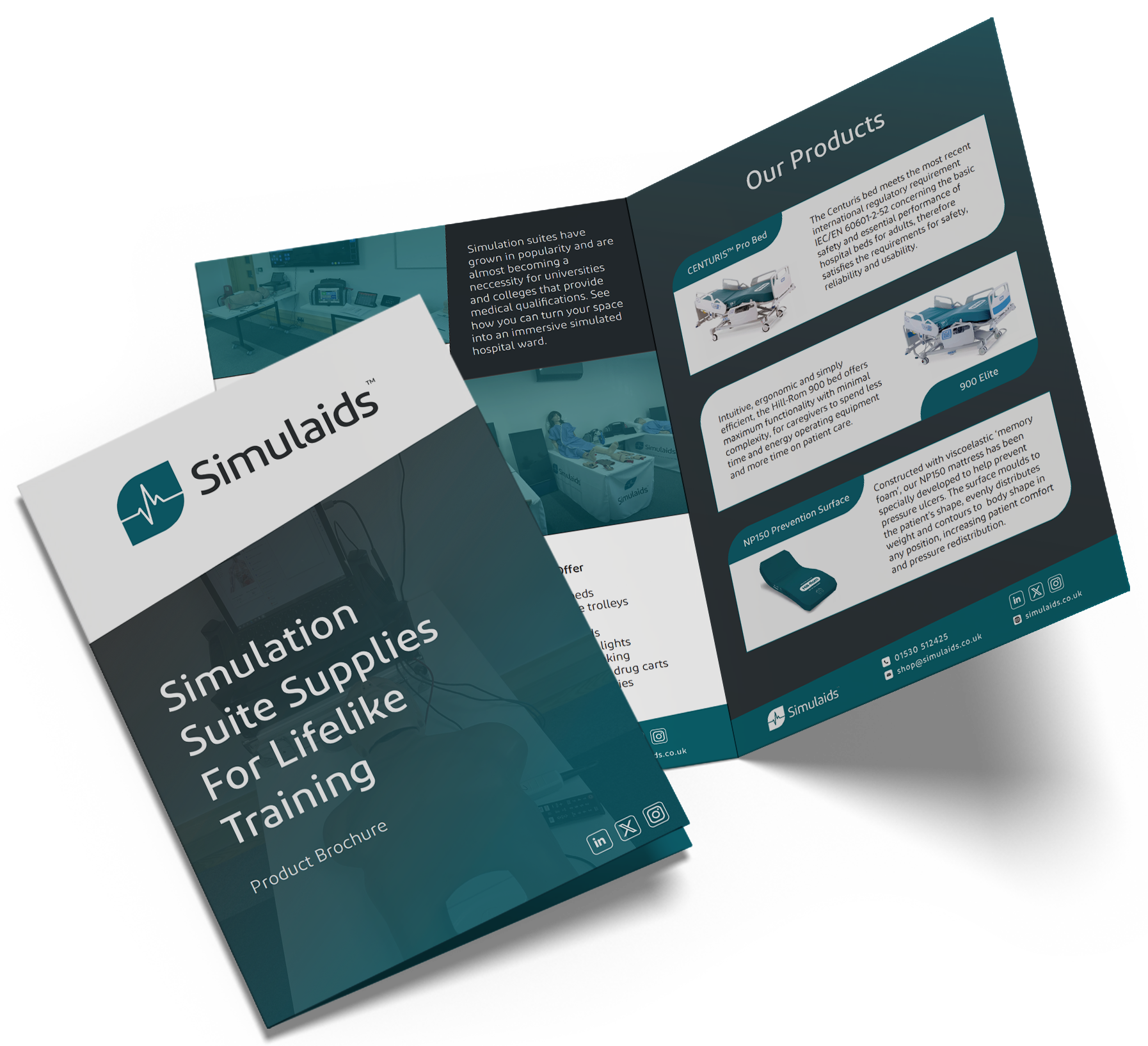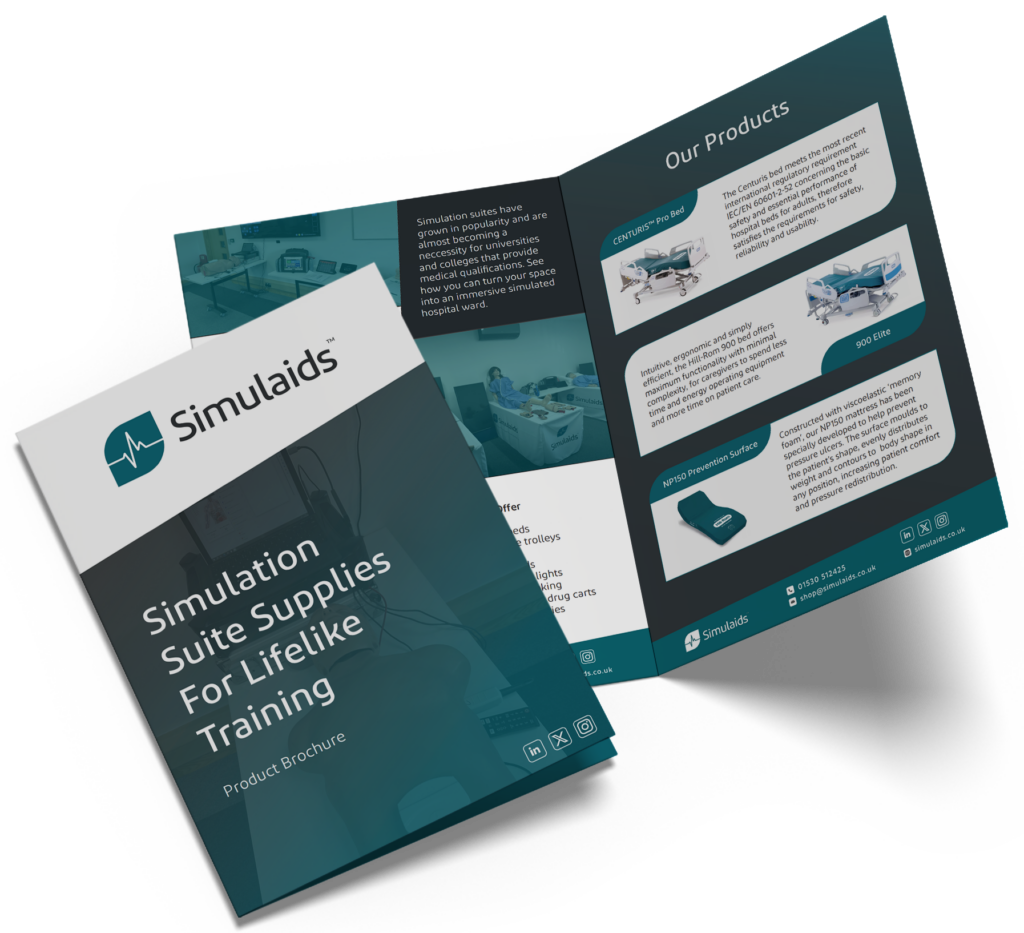 Simulaids is a trusted supplier to the following: