Casualty Care Rescue Randy
Life-Like Training Solutions For Real Life Situations
A full-body manikin, uniquely designed for enhanced realistic training on the procedures that three most preventable causes of death:
1. Massive bleeding

2. Tension pneumothorax

3. Airway obstruction
CCRR allows for hyper-realistic training procedures to treat the three most preventable causes of death on the battlefield or in civilian trauma situations:
Massive hemorrhage managed using tourniquets, hemostatic dressings, junctional devices, and pressure dressings.
Airway managed by oral/nasal airway devices and surgical cricothyroidotomy.
Treatment of tension pneumothorax with placement of a needle decompression device.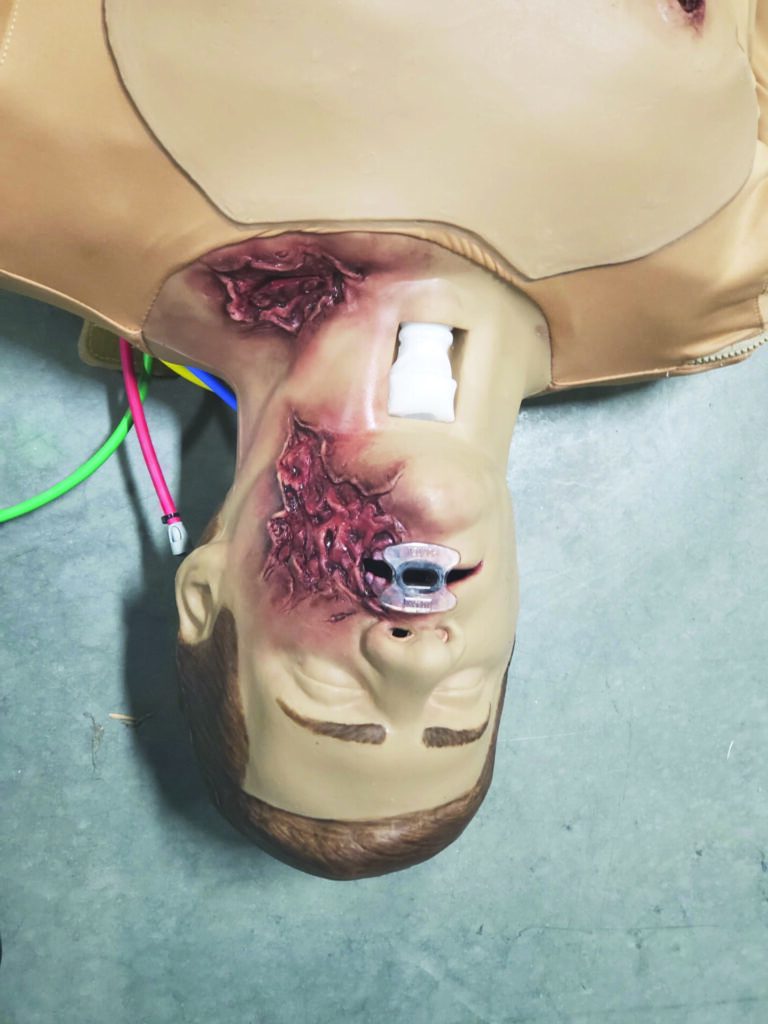 Hover Over Hotspots To View Features
This manikin is intended to be used as an instructional aide in the teaching and demonstrating of live rescue training. 
Casualty Care Rescue Randy addresses training needs/curricula for TCCC – Tactical Combat Casualty Care for all service members, and TECC- Tactical Emergency Casualty Care for all EMS professionals.
Buy Casualty Care Rescue Randy's Today
Get Your Copy of Rescue Randy's Full Product Sheet
Learn more about what's included with Casualty Care Rescue Randy.
Simply fill in a few quick details on the form provided to get instant access to your free copy.